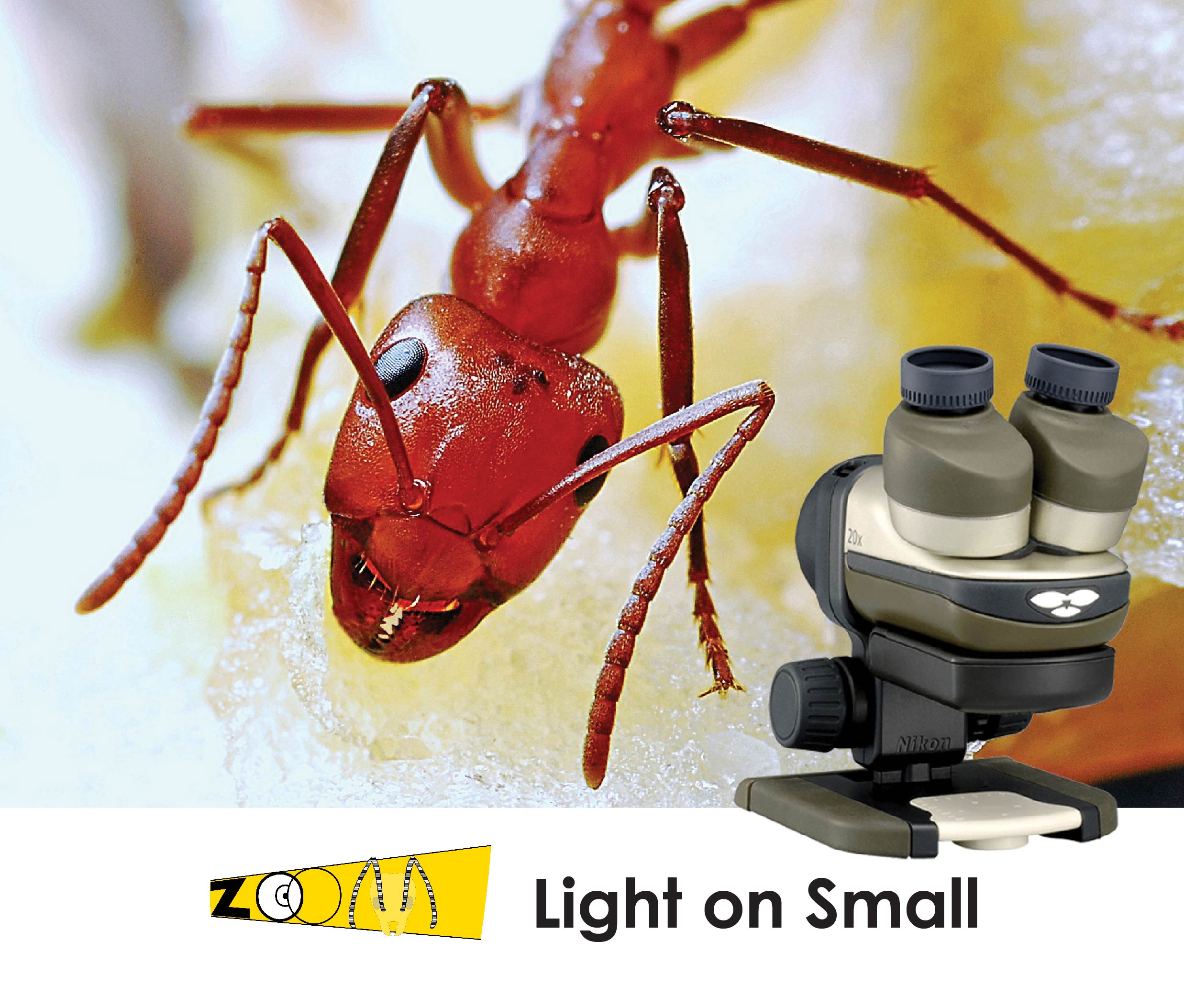 Order Nikon's educational program Zoom: Light on Small for free. Zoom: Light on Small consists of five lessons in which pupils take a close look at the wonderful world of little creatures. Animals, plants, moss, soil and even litter will look different when you magnify it twenty times. Students explore how life and death, survival and cooperation work, for the ecosystem, plants and animals. The educational program is suitable for pupils from the first and second class of high school and the final class of the primary school. With the educational materials you receive several field microscopes on loan adto study the small organisms in 3D.
Content educational materials
The project consists of five lessons that focus on three themes: the ecosystem, plants and animals. For each lesson the students receive several worksheets, which they complete in groups of four or five students. They search for specific animals and plants that live around the school and study them with a microscope. Depending on the students' level this project will take about four to eight hours.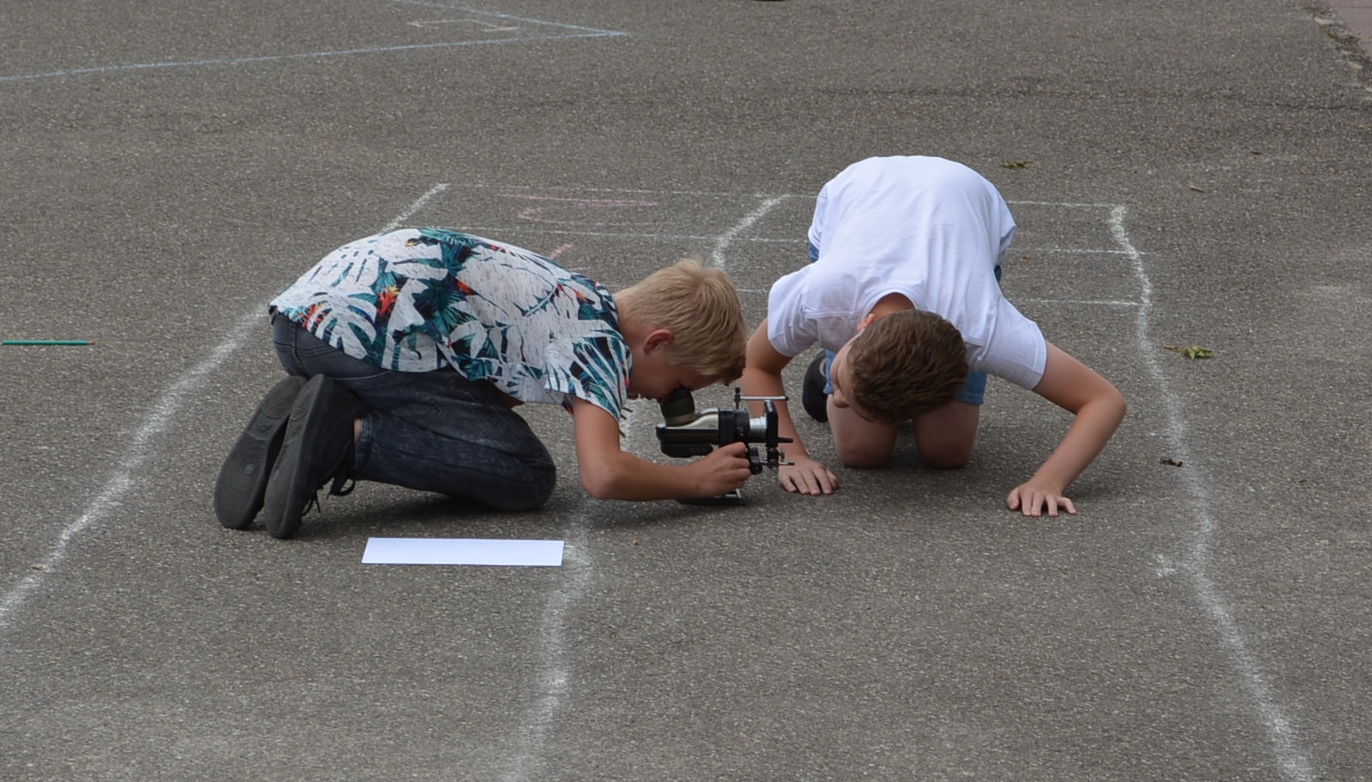 Zoom: Light on Small consists of the following parts:
Introduction lesson
Theme: Ecosystem
Theme: Plants
Theme: Animals
Creating a poster
Every theme can be addressed in one lesson but it can also be expanded to more lessons when you want to go more into depth. In the final lesson the pupils make and present a poster.
Do you want to know more?
Suitable for Secondary Schools
Zoom: Light on Small is suitable for the first and second class of secondary education. The materials can also be used in the highest classes of primary education.
Until the end of the schoolyear
Zoom: Light on Small is available until the end of schoolyear 2020. The planning is up to you: you can do this project in one project week or spread it over a period of six weeks.
It is free to participate
Participating at Zoom: Light on Small will cost you nothing. The student materials, the teacher manual, the field microscopes and the cameras will be sent to you for free (and can also be sent back free of charge). We only ask you to fill in the evaluation form and send us some photos together with a little report at the end of the project. This will help us to improve the project.
Zoom: Light on Small has been funded by Nikon Europe.